Frequently Asked Questions About Real Estate Title Insurance
TitleSource prepares a few "Frequently Asked Questions" for the convenience of our users to provide access to a variety of sources addressing particular points of real estate title needs. These are general informational sources, and are not to be construed as a substitute for personal legal advice.


Contact us if you would like help on determining the applicability of any of the information in these resources to your specific situation.






Real Estate Title Insurance F.A.Q.'s
What Is Title Insurance?
A Title Insurance Policy is a contract that protects a consumer against losses arising through defects in the title to the real estate. The Title Insurance Company agrees to provide the owner and mortgage holder a legal defense of the title if a claim arises.



What Can Make A Title Defective?
These are just some of the hidden defects that a Title Insurance Policy can protect against:


Fraud


Forged Deeds


Unknown Heirs


False Affidavits


Unpaid Judgments


Unfiled Liens


Forged Documents


Improperly Indexed Documents

Title Insurance Protects Against Recorded And Hidden Title Defects. If You Are Not Using Title Insurance, You Are Not Fully Protected.



Do I Need Title Insurance?
Purchasing real estate is probably the biggest investment you will ever make. With that in mind, you will probably want to insure it not only to protect it from fire and theft but also from title defects that may allow someone else to hold a claim to your property.

It is possible for prior owners and other entities to hold both legitimate and illegitimate claims against your property. Problems with the title can limit your use of the property and could lead to a financial loss. The security interest of your mortgage lender can be put at risk as well. Title insurance protects you and your mortgage company from potential risks associated with defects in title.



What is a title report?
A title report is a report that discloses the current ownership, easements, restrictions and liens relating to a particular property. This report is normally prepared by a title company prior to issuing a title insurance policy. A preliminary version of this report is known as a preliminary title report.



Must I buy title insurance when closing a real estate transaction?
There is no requirement to buy title insurance; but, realistically, most mortgage companies, banks and credit unions will require title insurance to protect their interest in the property. However, it is recommended that you do purchase title insurance unless you have fully investigated the condition of title and are willing to accept the property with the liens and restrictions shown.



Do I need a lawyer to close a real estate transaction?
While simple real estate transactions may be handled without a lawyer, you may want your own attorney to clarify any terms that are unclear to you in any documents you are being asked to sign.

You may also need sophisticated tax or real estate advice for more complex real estate transactions.



How do I find an attorney with experience in Real Estate matters?
You can contact us at TitleSource (1-888-993-1087). Our Vice President, Mark F Gates is an Attorney and has been in the legal profession for about 10 years.



What is a title examination, or title search?
It's a close examination of all public records that involve title (deed) to a piece of real estate. The person conducting the search looks at past deeds, wills, and trusts to make sure the title has passed correctly to each new owner. The examiner tries to verify that all prior mortgages, judgments, and other liens have been paid in full. A title search should uncover potential problems, such as rights others may hold (right of ways, view easements, power line easements, mineral rights), claims by prior undisclosed heirs, and pending legal actions.



What are "clouds" on a title?
A "defect" or "cloud" on the title is a problem that makes ownership questionable. For instance, a previous owner sold the property 15 years ago. His wife was listed on the deed but for some reason did not sign-off at closing. Her interest in the property is a "cloud" and must be removed to clear the title.



If the title looks good why do I need title insurance?
Because no one is perfect. In my state the examination covers all aspects of ownership during the 40 years prior to closing. Even an expert title examiner can miss a defect that might crop up to create problems for you later.


What does a title insurance policy cover?
Correction for problems that did not show up during the title search or were missed by the examiner.


Errors in public records.

What if title problems are found after closing?
When you file bankruptcy, an automatic stay goes into effect. The automatic stay prohibits virtually all creditors from taking any action to collect the debts you owe them unless the bankruptcy court lifts the stay and lets the creditor proceed with collections.
The policy will pay your legal fees if you must go to court to defend your deed.


If you lose the property the insurance should pay you for the loss up to the amount of the policy.
What types of title problems are not covered?
A title insurance policy does not cover defects that occur after you purchase the property.


Policies often exclude problems with easements, mineral and air rights, and liens.
Ask your attorney or closing agent for an explanation of all exclusions, and for a recommendation as to which items should be cleared up prior to closing.



Do I have to buy title insurance?
Not if you're paying cash for the property. If you're obtaining a mortgage the lender will require a policy in its name to cover its interests. The lender may or may not require you to buy a policy for your own protection.


To whom is the policy issued? Who is paid if there's a problem?
A lender's policy is usually issued for the amount of the mortgage. It pays the lender if a problem surfaces.


An owner's policy covers the property's full sales price and insures the owner against loss.

Who pays for title insurance?
You do, unless your state requires the home seller to pay. Even if it's not required home buyers can ask the seller to pay for the policy. Buyers may be able to save money on the title search and policy if the present owner's policy can be updated and reissued. Ask your closing agent if that's possible.



How often must I pay the title insurance premium?
Title insurance policies are paid in-full with a one-time fee which is usually part of closing costs.



Am I protected if my home increases in value?
Ask about inflation riders for your title policy. They increase the coverage amount as the property's value increases. Title insurance is a relatively inexpensive item and can be one of the best purchases you'll make for your new home. Title insurance isn't a magic bullet--if problems occur you'll still have to deal with them and sometimes it's not easy to get action from the title insurance company. But overall you'll sleep a little better knowing you have some protection if a long-lost heir of the former owner shows up on your doorstep.





What is the best time to close?
Having established that "end of the month" is a difficult time for many of us, we wish to offer a suggestion that you try to avoid month end closings. Consider that you get far better service from all the different people who work on your deal if you close on days other than the 29-31st. What's wrong with August 11? Or July 22? Not only will you get your numbers sooner, you won't be competing with 25 others for a preferred closing time.

The main reason given for setting a closing at month end is the mistaken belief that it saves the buyer a great deal of money at closing. The savings is usually an illusion. It is true that the amount of interest from the closing date to the end of the month is more if the closing date is earlier in the month, but the buyers are normally paying another note, and the payoff on that note will be lower earlier in the month (unless it is an FHA loan) which will offset most, if not all, of the increased interest. If the buyers are renters, they will pay rent until they move out, and the rent is not tax deductible. Besides, most buyers would rather start enjoying their new homes as soon as possible.

"Time Kills Deals." We have seen closings fall apart or be significantly delayed due to fires, hailstorms, tornadoes, deaths, loss of job, and even because the buyers found what they considered a better deal. The odds of these events occurring are small but the few dollars of savings are not worth the risk of having something occur to cause the closing to fall through while waiting for the end of the month.

In summary, by closing earlier in the month, you will usually get better service from everyone in the lending and closing industry, you will lower your risk of losing the sale and the cost of closing earlier is usually insignificant or may even be less.



Contact us if you would like help on determining the applicability of any of the information in these resources to your specific situation.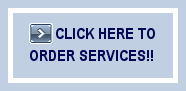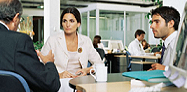 Our Mission

At TitleSource, our commitment is to provide affordable, expert title service to our clients in a prompt, accurate and professional manner. We are also firmly committed to producing maximum, effective results in a minimum amount of time.